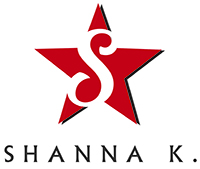 Creating Connections
that Count!
Creating Connections
that Count!
Creating Connections
that Count!
Program 1/3
The Art of Connecting
Cross-Culturally
We live in an ever-changing world that, thanks to technology has become smaller than ever.
Even though there are a lot of positive factors to these changes and there are also factors that require us to be more aware of who we are and who the people around us are.
Embracing Diversity in your Organization.
Connect authentically with your peers.
Explore your team's unique differences.
Understand how our differences can make us stronger together.
Program 2/3
The Art of Connecting
and Creating a
Powerful W.O.W.™!
When networking, do you feel confident answering the question "What do you do?" Do you wish you had a go-to response that's genuine and easily shares who you are, what you do, and why? Would you love them to say "Wow, tell me more!" Whether introvert or extrovert, this session will give you the tools to connect with others easily, authentically, and powerfully with a W.O.W. statement that will help you grow your business or career.
This presentation will allow your members or employees to know each other in a fun and energizing way. It all starts with a way to connect and this is what I deliver:
What people really want to know when they ask, "What do you do?"
4 critical differences between networking and connecting that make all the difference.
How to create and apply your own memorable 60-second W.O.W. statement.
Program 3/3
The Art of Connecting
for Authentic Sales Conversations
Now more than ever, people don't want to be sold to, but they do want to buy. That's why today the most successful business development and sales professionals know how to create connections built on an authentic desire to understand what someone needs and offer real solutions to solve their biggest problems.
How to start an authentic sales conversation
How to truly create trustworthy relationships
with your prospects
When it's the right time is to close the sale
About Shanna
Shanna Kabatznick has been discovering and living the art of connecting her entire life.
Born in Quito, Ecuador to a Jewish American father and Spanish Catholic mother, Shanna often felt that she didn't completely fit anywhere, but she found a way to create friends and actively participate.
When she moved to the United States to attend Mississippi State University she was suddenly immersed in an environment unlike any she had previously experienced. She felt uncomfortable, defensive and alone. Everything changed when she realized the keys to connecting with people different from herself. Her relationships transformed.
Shanna went on to earn her Bachelor of Arts degree in Management Information Systems and create a successful 20-year career as a trainer, manager, and exceptional business development professional in the finance and banking industry.
Today, she is the Founder and Chief Empowerment Office of FABWOMEN, a community of professional women. In addition, she is a bilingual keynote speaker who specializes in helping all professionals truly connect in a diverse world so that they experience reduced workplace conflict, increased productivity, and more successful sales conversations.  Her own "art of connecting" story is featured in Gusty Tales Off the Rails.
"We had Shanna join us at our staff retreat to give pointers on making connections and building relationships. Networking is so important in what we do and her advice was relevant, useful and entertaining. We walked away with some great tips to improve our ability to connect and follow up. She is a bundle of energy! I highly recommend her as a speaker and networking strategist." Jennifer Boyle
"The Goochland Chamber was privileged to have Shanna as a presenter at our lunch meeting.
Her presentation provided valuable information about money management and strategies.
Shanna would enhance any event with her knowledge and presentation." Bonnie Creasy
"The thing about Shannna as a speaker is that she draws you in. Her relevant topics, her doable take-aways, and her infectious laughter together create an experience where you let go of any tension and want to learn. Time and again I've watched others feel more energized, equipped and empowered when they leave Shanna's sessions…!" Mary Foley