Jun
10
Mon
2019
Ladies Solo Salsa!

@ Tangueros, LC
Jun 10 @ 7:00 pm – Jun 19 @ 9:00 pm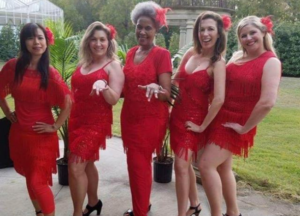 Every women wants to dance to the infectious Latin rhythm Salsa! Here is the class to teach you how to look and feel great on the dance floor. Imagine yourself moving freely to the fantastic sounds of Salsa.
Our very own FAB member Deise (Maya) will teach you patterns and combinations designed exclusively for Solo or Freestyle dancing. This is a dance class for absolute beginners to Salsa or dancing.
(Who knows, if we have time, we can have a sample of belly dancing, too 😀
Fee: Early-bird registration $15 until June 1st,
After June 1st, $20
Click on the button below to register by June 1st!
The actual class will be from 7:30-8:30, but make sure you come a bit early so you can visit with your friends and be ready to Salsa at 7:30.
No previous dance experience required. Come ready to shake your hips and have fun. Add a flower to your head and if you can, wear something with fringes! Trust me, fringes are FUN, specially for the "trouble makers" haha!
Dress up like the FAB women you are; it's a Latin Dance party! Also, if you have a pair of dance shoes, bring them to change inside the studio
Sep
13
Fri
2019
Come Find Your FAB

@ Meadowbrook Country Club
Sep 13 @ 9:00 am – 4:00 pm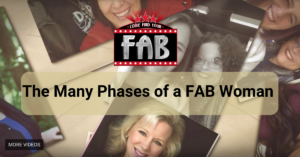 Come Find Your FAB 2019
The Many Phases of a FAB Woman
As women we tend to do it all. We are mothers, sisters, spouses, business owners, caregivers, entrepreneurs, executives, and the list goes on. Sometimes all these roles can take a toll on us and leave us exhausted and overwhelmed. We are always in a different phase of our life.
That is why the theme of this year's annual kickoff event, Come Find Your FAB, is "The Many Phases of a FAB Woman" and all that we do. This event is your opportunity to learn from, be inspired and enjoy the experiences of other highly motivated women like you, while taking a breath to enjoy the phase you currently are in. We have an incredible line-up of amazing speakers, plus many more surprises to come.
Early Bird Pricing offer until July 8, 2019!